We've Been Holiday Shopping!
Here's what we love…
All of the following products are rated 5 out 5 paws — only the best for the holidays!
Dogma Pet Beds by St. Vincent de Paul of Lane County
Want to get something cozy for your pet for the holidays and help out your fellow man? Dogma Pet Beds, made by St. Vincent de Paul of Lane County, are the perfect gift. These comfy beds help put Oregonians to work and are eco-friendly. They're ideal for dogs and cats and come in all sizes.
The beds are pet-sized real mattresses made from recycled mattress materials and stuffed with EcoFiber (soft batts of recycled cotton). They feature washable covers, and replacements are also available at St. Vinnie's. All materials are diverted from the waste stream, keeping them out of landfills.
To order or for wholesale info, contact Mary Sharkey at 541-687-5820 or svdp.us/contact-us-form. Dogma Pet Beds are also available at most St. Vincent de Paul retail thrift stores.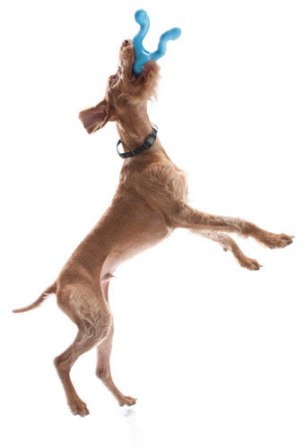 Twiz Dog Toy by West Paw Design
For the dog who destroys everything! Twiz is guaranteed against dog damage and made in the USA. It's also 100% recyclable, non-toxic, buoyant, and dishwasher safe. It's a great fetch toy and can be loaded with treats. The perfect stocking stuffer for your pooch! Offered in festive red for a limited time.
Mouse by West Paw Design
The original cat toy from West Paw Design, Mouse is now part of the company's Eco-line. Mouse is filled with USDA certified organic catnip, a tinkling bell and a leather tail. It remains one of the company's most popular toys, because cats love it! Made in the USA.
West Paw Products can be found at some retail pet stores and online at westpawdesign.com.